Tenuta la Badiola is located in the southern coastal part of Tuscany known as the Maremma, part of the Terra Moretti Vino Project since 2000. The Estate was once the residence of the Grand Duke of Tuscany Leopold II.
The Estate is currently made up of 500 hectares; there are about 30 hectares of cultivated vineyards mainly composed of Vermentino, Viogner, Alicante, Cabernet Sauvignon, Merlot and Syrah.
Depending on the soil composition, vocation and the typical local heritage, the land has been divided in two areas, along a small river, one dedicated to growing white grapes and the other to red grapes.
The river is actually a spring, which bubbles up naturally from the rocks, historically known as the "Acquagiusta Spring". It has always played a role of prime importance for the wine production and the whole Estate status, increasing the soil's fertility and productivity.
At La Badiola, wine is made gently and fully respecting the personality of the Maremma land, a magical corner of Tuscany endowed with warmer and windier climate, close to the sea; large plains, gentle slopes and hills occupied by vineyards, olive groves, woodland and Mediterranean bush.
The result is authentic wines, ready to enjoy yet deep and generous.
Wines from Tenuta La Badiola

Tenuta La Badiola
92 | James Suckling | 2014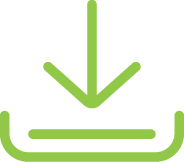 Tech sheet
Available in: Asia Pacific