Variety
100% Viognier
Tasting Notes
The colour is a decisive straw-yellow, and shiny.
On the nose it reveals a context that focuses on the vibrancy of vegetable-balsamic and floral notes. Fragrances of lavender, elderflowers, lemon balm and sage anticipate more "meaty" perceptions of cedar, white melon, papaya and mulberry.
The taste is soft and sensual in approach: sapidity is calibrated, with freshness very much in evidence, and an elegant body.
Marine aftertaste, with a balsamic, sapid finish.
Food Pairing
In general, it pairs very well with appetizers, especially with prosciutto crudo, cold cuts and cheese.
Region
Tuscany
Market
Available in: Asia Pacific
Trade Tools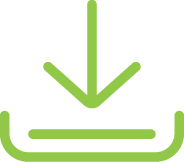 Trade Tools