Variety
Cuvée composed of various white and red grapes varieties for the production of sparkling wines.
Tasting Notes
Light and bright rose color. Fine and delicate perlage. Fruity and flowery bouquet with delicate notes of unripe golden apple and small mountain flowers. The flavor is dry, fresh and zesty, with a fruity and harmonious aftertaste.
Food Pairing
Excellent as an aperitif. Ideal with fish especially with Livornese style fish.
Region
Veneto
Market
Available in: Canada, North America, Asia Pacific
Trade Tools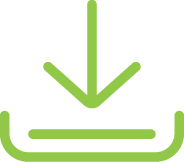 Trade Tools