Why Ethica Wines?
Our name "Ethica Wines" means we have an unyielding moral compass. We are transparent with our partners. We believe in fair trade. We give honest and trustworthy advice. We create strong relationships with customers thanks to a set of shared values. We provide a positive work environment for our employees. And we are respectful of the producers with whom we work.
---
Aldo Di Filippo
Regional Sales Manager Pacific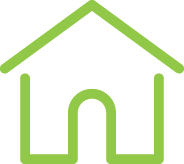 Australia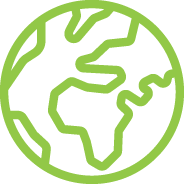 Asia-Pacific
Aldo was born in the Italian region of Abruzzo but raised in a small town in the province of Ascoli Piceno (in the region of Marche). His career in wine began in his early 20s when he worked for a leading wine and spirits distributor handling over 1,800 labels from around the world. Over the last 18 years, he has traveled extensively throughout various wine regions (Italy, France, Australia, and New Zealand ). He also worked a harvest at Auntsfield Estate (Marlborough, New Zealand) in 2019, an experience that expanded his growing knowledge of New World wines. He has completed Italian Sommelier Association certification levels I and II and is currently studying for his WSET level 3 certification. With Ethica Wines since 2021.
Alessandro Angelini
Compliance & Credit Manager (Vice President)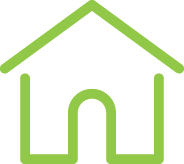 Trento, Italy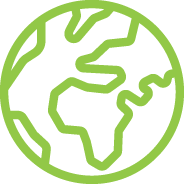 Canada
Joined the wine industry in 1996 as Export Director for a large Italian winery and has worked in the wine export business since. His focus territory is the US and Canadian markets, where he has extensively and frequently traveled acquiring deep knowledge from both markets. With Ethica Wines since the very beginning.
Alessandro Borghi
Product Marketing Specialist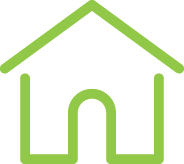 Trento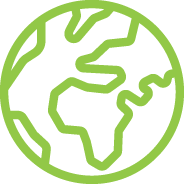 Global
Alessandro was born and raised in Veneto. His academic studies first brought him to Piacenza where he studied Viticulture and later to the Business School of Bologna to study Food and Wine Management. During the last years, he worked in the micro-vinification winery at the Mach Foundation in Trento, and he had the chance to visit Chile while working the harvest at a winery. To further enhance his knowledge of the wine industry he obtained his WSET 2 certification and attended the Alta Scuola del Sangiovese courses. For him, wine is a continuous exploration and ongoing adventure where he has the opportunity to merge his knowledge of both the technical side of viticulture/ winemaking and those of his management skills acquired. With Ethica Wines since September 2021.
Alessandro Dal Bianco
Sales Area Manager - New England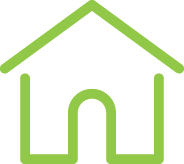 Boston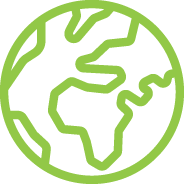 USA
Alessandro was born in Conegliano, and he was raised between vineyards and wine tanks as his family runs a Prosecco winery. His early passion for wine led him to study winemaking at the age of 13. During his studies, he was able to work in local and abroad wineries expanding his knowledge of international wines while performing harvests in Napa and the Rheingau. Thirsty to learn about the commercial side of the wine business, he attended a Master in Global markets for Italian wines. He has completed Italian Sommelier Association level 3 certification and his passion for Italian wines "blended" him with the values of Ethica Wines. With Ethica Wines since 2021.
Alejandro Levya
Logistics Specialist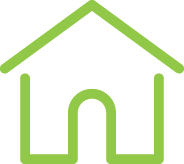 Miami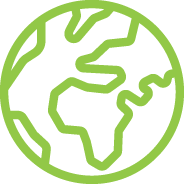 Global
Alejandro was born and raised in Miami until 21 and moved to NYC for 5 years, where he grew professionally and personally by pushing his limits daily. Later in life moved to Denver and discovered a passion for hiking/outdoor activities that he enjoyed with his Border Collie, Harper. When he was younger he was curious about how great companies got to be so successful. He noticed that all of them had a strong supply chain system with a great products. So he decided he wanted to learn more about what made a strong Supply Chain in a company and spent years learning different aspects of supply chain & logistics. As a wine lover, it's a joy to learn more about the great Italian wines. With Ethica Wines since 2022.
Andrea Pucci
Sales Area Manager - OR, WA, AK, MT, ID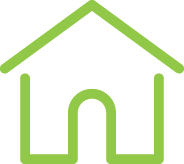 Seattle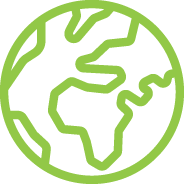 USA
Born and raised in Italy, he moved to San Francisco at 25 to work for a local Italian wine importer. After two years, he joined Winebow. From 2003 to 2009, Andrea worked in Italy for Teruzzi and Puthod in San Gimignano, and Tenuta Argentiera in Bolgheri as a commercial director. In 2009 he decided to move back to the US and settled nearby Seattle, where he joined Youngs' Market Company as the Italian wines category manager. Later he moved to Southern Glazer's Wine and Spirits, managing the Antinori and Ste Michelle Lux portfolio in the Pacific Northwest region.
Andrea Vescovi
Regional Sales Manager Western Canada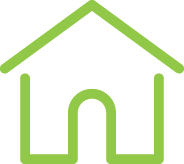 Vancouver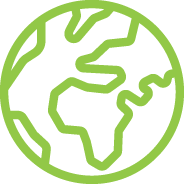 Canada
Born in Rome, Italy to a family of chefs and vintners, it would only seem fitting that Andrea grew up to become an integral part of the wine and food industry. His family immigrated to Vancouver, BC in the early 70s, and in his 20's started his career working at some of the best-awarded restaurants in Canada. Andrea earned his stripes at the award-winning Bluewater Café as wine director from 2001-2015. He amassed numerous wine list awards and attained the prestigious, 
Sommelier of the Year
, bestowed by the International Sommelier Guild of Canada at the 2009 Vancouver Playhouse International Wine Festival, along with the Vancouver Magazine restaurant awards in the same year. In 2015 Andrea became an integral part of the creative and designing team opening various restaurants around Vancouver notably: Ancora restaurant & Patio (awarded Canadabest.com 2016-2019), Tutto Restaurant & Bar in 2020. "Enjoying wine is a celebration of life, I love the fact that you can meet someone for the first time and next thing you know they are inviting you into their home offering you a friendship and a glass of wine." With Ethica Wines since 2022.
Angelina Rosa
Logistics Specialist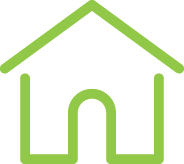 New York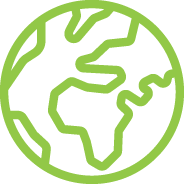 Global
Angelina Rosa is a native New Yorker and a recent alumna of the Fashion Institute of Technology. After several PR and marketing internships for a portable meditation module startup, she began working with one of her professors as an import coordinator at an apparel manufacturer. She has recently developed a passion for farming and pursued this by living in a treehouse on a small farm in the Little Haiti neighborhood of Miami. She is also currently a teacher's assistant for a professor of an International CSR course at FIT as well as a contributor for an upcoming second edition of an Ethical Fashion and Corporate Social Responsibility Textbook for the State University of New York. With Ethica Wines since 2022.
Ariela Di Marco
Sales Area Manager - South & West Florida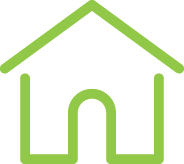 Miami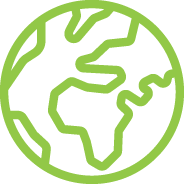 USA
Ariela was born in Voghera, a small town near Milan, Italy. She grew up between Lombardy and Piedmont Regions and lived in a few places worldwide before landing in sunny Miami. After graduating high school, she moved to Milan where she pursued her studies in Visual Arts and worked for several Italian TV and Advertisement Agencies as a video maker and in the production and camera departments.
After 7 years in the TV business, she headed to Rome where her career veered towards event planning and marketing. While there, she completed a bachelor's degree in Marketing and Communication, she began working as an event and marketing manager for a local agency. Her passion for the Italian Food & Wine industry and desire to expand her horizons lead her to give the US a go. She headed first to NYC, then Washington DC, and Dallas, TX where she spent several years promoting and developing Italian brands in these territories. With Ethica Wines since 2023.
Beatrice Cataldo
Logistic Specialist – Canada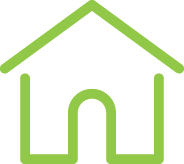 Trento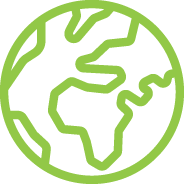 Global
Beatrice was born and raised in Florence, Italy. Having roots in both Campania and Trentino, her multidialectal families most definitely sparked her initial interest in languages. After finishing high school, she decided to start her adventure all solo, moving to the birthplace of her mother. Finding herself in the valley between Trento & Bolzano, she truly immersed in the outdoors lifestyle. Following this, at twenty-one years old, along with her friend, she embarked on what turned out to be a two-year cultural stay in Australia. Upon her return to Italy, she began her linguistic studies in Trento.
Just before graduating in 2018, she was introduced to the wine industry to work alongside a brand management agency that handles wine exports to the USA. This unexpected discovery proved to be a very fascinating and inspiring sector in which she wants to continue to learn, grow and learn. With Ethica Wines since 2022.
Bibiana Escobedo
Director of Sales - Central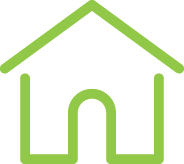 Las Vegas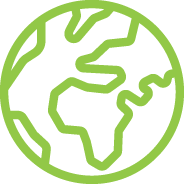 USA
Bibiana is originally from Mexico City, where she grew up in a family that was strongly driven by good food and wine. It was then a natural call for her to start working in the restaurant world in Las Vegas, NV which exposed her to a more extensive wine experience under the leadership of great mentors such as Master Sommeliers while expanding her studies. After also working as a Sommelier, Bibiana progressed her career into distribution for 10 years. In 2015 she founded & stablished her own management and brokering firm which directly oversees the Ethica Portfolio in Nevada. She partnered with Ethica Wines since 2020.
Carolina Cossu
Director of Sales - Southeast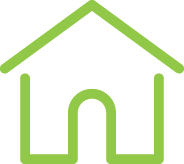 Miami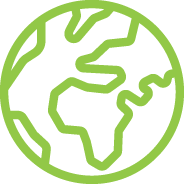 USA
Carolina grew up surrounded by wine, as her father produces wine since 2005. After several years of experience in the fashion industry, she moved to the United States to reach new challenges and to share her love for Italian spirits and wine in a new market. First, she worked in the distillery industry selling Grappa, then she followed the steps of her father within the wine industry. She has since grown to become not only the Sales Director for the South East of the United States but also has received her level 2 WSET. With her love for wine and the industry propelling her, she is now studying for her level 3. With Ethica Wines since 2017.
Cat Lee
Creative Designer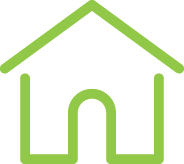 Miami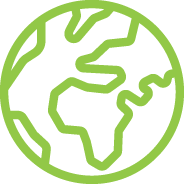 USA
Cat was born and raised in Connecticut before soon moving to Boston, MA to pursue an education and career in graphic design. She has always been passionate for all things creative and likes to dabble in as many mediums as possible. Cat has experience working with small businesses as well as larger agencies creating both print and digital work. Her goal as a designer is to use visual communication in order to bring a deeper sense of connectivity to the world around us. With Ethica Wines since 2022.
Damiano Sorato
VP of Sales - On-trade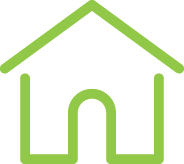 New York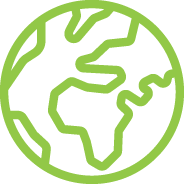 USA
Damiano was born and raised in Veneto, close to Venice, from a family working in the restaurant business. He grew up surrounded by wine and food at a young age. Wine has always been his passion and, after finishing hospitality school, he got a master's at Italian sommelier association in 2008. He worked as a sommelier in hospitality all around the world for 15 years, included several Michelin starred restaurants in Italy, the USA, UK, and Switzerland. In 2015, he left the restaurant business to focus 100% on the wine business. With Ethica Wines since 2015.
Daniele Carli
Logistic Specialist – Asia Pacific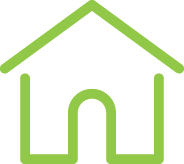 Trento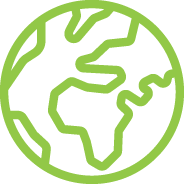 Global
Daniele was born and raised in Trento, at the heart of the Dolomites. After obtaining a degree in history and philosophy at the University of Padova, having always been fascinated by wine, he decided to dedicate himself to wine which led him to professional opportunities that kept him away from his hometown for 10 years, traveling through Prague, Verona and Barolo. Always willing to taste, learn, and continuously update his knowledge on the vast world of wine, he completed the sommelier course with AIS in 2013, following with the WSET Diploma Awards in Wines in 2019. With Ethica Wines since 2022.
Dario Bergamini
Regional Sales Manager Japan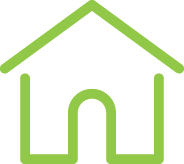 Tokyo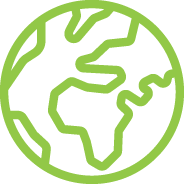 Asia-Pacific
Dario was born in Trieste and after completing studies in Oriental Languages in Venice, he went to the Tokyo University of Foreign Studies for a one year exchange program. Upon returning to Italy he had his first job in the wine industry working for a winery in the Chianti Classico area in Tuscany. This thirst for knowledge led him to undertake studies through The WSET then graduate with a Level 4 Diploma in 2014. After the experience in Tuscany he moved back to Japan, where he currently lives with his family.  Following several years of cooperation with a Japanese importer of Italian wines, he eventually joined Ethica Wines in 2020.
Delphine Constantin
Regional Sales Manager - Quebec & Atlantics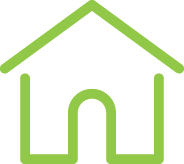 Montreal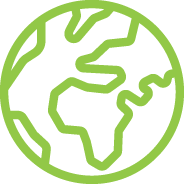 Canada
Delphine was born in Marseille, France.  At the age of 10, she immigrated with her family to Montreal, Canada. Spending every summer in Aix-en-Provence, South of France, at her grandparents' house. She always kept her Mediterranean roots and habits. She studied Political science and communications at the University of Montreal, and soon after graduating, she decided to take the challenge of entrepreneurship by co-founding a public relations agency. She was in charge of the sales department and her passion for this field has been determinant to her career. She joined the wine industry, with one of Canada's largest wine agencies. She has taken up and completed the certification WSET Level II and completed MOOC Champagne certification. With Ethica Wines since 2022.
Diego Todone
Regional Sales Manager Southeast Asia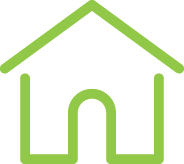 Bangkok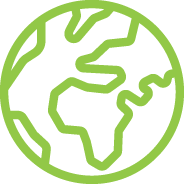 Asia-Pacific
Diego was born in Vicenza, right in the middle between the Valdobbiadene Prosecco and the Valpolicella areas. During his studies in International Economics conducted between Italy, Spain and South Korea he understood he wanted to live abroad and moved to Thailand in 2013. Since 2016 in the wine business as Brand Manager for leading importers and distributors. With Ethica Wines since 2020.
Elisa Calvello
PR, Event & Media Planning Manager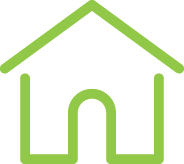 New York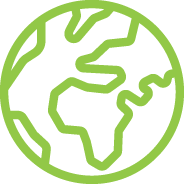 Global
Elisa earned a
laurea
— the equivalent of a master's degree — in foreign languages with a focus on English, French, and Russian at the Università di Genova and an M.S. in strategic communication from Columbia University. She is based in New York City where she has been planning and implementing premium brand strategies since 2014. With Ethica Wines since 2019.
Erica Eliskases
Logistics Assistant – APAC Specialist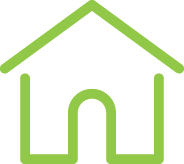 Trento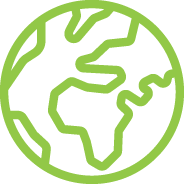 Global
Erica was born in Trentino Alto-Adige (Italy), in a small village in heart of the Dolomites. Growing up between mountain walks and volleyball games, she has always loved nature and sport.  Graduated in modern languages in the language and business intermediation course, after a year of Erasmus in Germany, she then started her career in international operations in a worldwide company based in Trento, specializing in software and hardware for public administration and healthcare. She is high-spirited and meticulously determined to fulfill every commitment she has taken on, thus deciding to join
Ethica Wines,
which will allow her to continue to widen her know-how by embracing new challenges in a completely different field. With Ethica Wines since 2022.
Francesco Ganz
Chief Executive Officer North America & Asia Pacific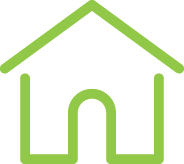 Miami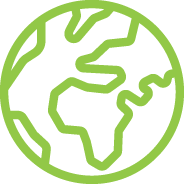 Global
Born and raised in the Veneto Dolomites, where he fell in love with the beer and wine industry. After many years of work experience and leading several key projects in this industry across Italy and later worldwide, Francesco continued to he's business endeavors in the USA. As the founder of Ethica Wines, his contributions are key in Ethica's success for the US, Canada, and the Asia Pacific markets. With Ethica Wines since the very beginning.
Gabriela Bakotova
POs & Invoicing Specialist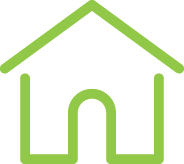 Miami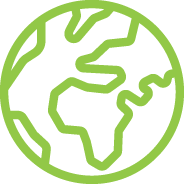 Global
Gabriela was born in Moravia in the Czech Republic, where she grew up with her family. According to family tradition, she graduated from Hospitality School. After several years of experience in the Hospitality sector as well as in Beverage Distribution and Logistics Agency in Italy and the UK, she moved to Miami with her family. With Ethica Wines since 2015.
Gianluca La Venuta
Director of Sales - Northeast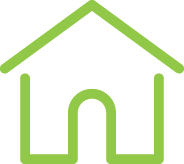 New York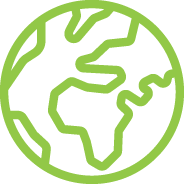 USA
Gianluca was born and raised in Palermo, Sicily. His academic experiences, first in International Relations and then in Wine Export Management, brought him to Bologna, Birmingham, and Trento, giving him the chance to explore different realities and gradually enter the wine business. He faced a new challenge adventure as District Sales Manager in New York. where he evolved into Ethica Wine's Sales Director – Northeast. With Ethica Wines since 2017.
Giovanni Lossi
Sales Area Manager - North California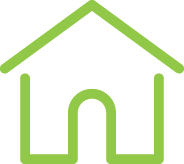 Santa Rosa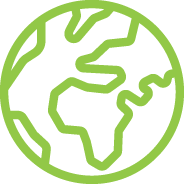 USA
Giovanni is a veteran in the Italian wine market, with 14 years of wine sales experience on his shoulders. His name is known to be linked with some of the accounts in Northern California, which is undoubtedly also credited to his vibrant personality and in-depth knowledge of wine producers, ranging from the bigger players to the smaller niche wineries. WIth Ethica Wines since 2022.
Giovanni Oliva
Sales Director - APAC (founder)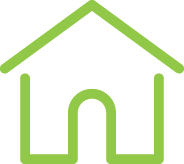 Singapore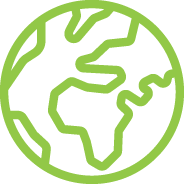 Asia-Pacific
Giovanni was born and grew up in a tiny village not far from Venice. Just before he graduated from the Ca' Foscari University of Venice, Giovanni continued to cultivate his great passion for wine and obtained a Sommelier Certificate. He also completed a Master in "Wine Marketing and Winery Management". In the same year, he started his career in the wine business, working as Export Manager for famous Prosecco producers. In 2007 he moved to Singapore, where he still lives with his family, having accepted a job as Sales & Marketing Director for Asia for a private Consortium of family-run and owned Italian Wineries. In 2014, Giovanni decided to start his own company together with our CEO Francesco: Ethica Wines Asia Pacific. With Ethica Wines since 2014.
Giuseppe Blanco
Director of Sales - Midwest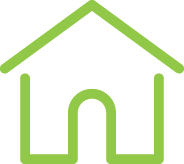 Chiaco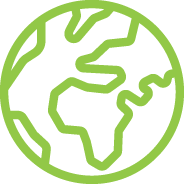 USA
Giuseppe was born and raised in a small town in Niscemi, in the province of Caltanissetta, Sicily. In his late teen years, he ventured off to various countries including England, Spain, Chile, Mexico, and the United States, to gain experience in the restaurant business. After living in US for years 7 years and discovering his newfound passion for wines within the restaurant business, he took up a job opportunity as a sales in the Italian wine division of a leading wine importing and distribution company in Illinois in 2001. This fully immersed him into the wine business and led him to become sales manager of the Italian division in 2012. With Ethica Wines since 2022.
Hailey Beike
Trade Marketing Specialist APAC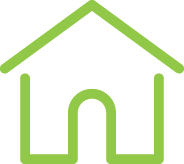 Shangahi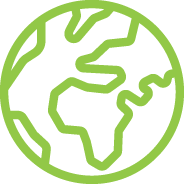 Asia-Pacific
Hailey was born and raised in an exotic city called Urumqi, located in northwest China. After completing her bachelor's degree in bioengineering, she went to France to study plant biology in 2010. Among a variety of plants, she finally was attracted by these beautiful and winding grapevines. From then on, the journey of learning grape planting and winemaking had started.
In 2014, after finishing two-year wine cellar work in Paris, she returned to China and joined the leading French exporter Les Grand Chais de France to engage in customer maintenance and marketing analysis. During this period, she provided solid reliable market support for the company and improved customer loyalty through customer wine training, events, and promotion plans. In 2019, as the ambassador of Howard Park, a five-star winery in Western Australia, she broadened its sales channels and built an e-commerce sales platform in China. Since then, she has joined East Meets West, a leading importer in China as a brand manager.
Today, she looks forward to establishing great marketing in China for Ethica Wine's Italian wines. With Ethica Wines since 2022.
Helen De Cesare
Strategy & Transformation Manager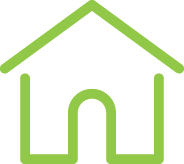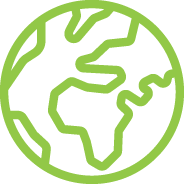 Global
Helen
was born in Thailand, with Thai and Italian roots. She
grew up immersed in the hospitality industry. And her wine education began early on thanks to her parents, who were importers of wines and spirits.
At age 13,
she
began traveling worldwide as a professional international tennis player. This gave
her
the opportunity to learn valuable skills that extended beyond
her
career as an athlete. After tennis,
she
dove headfirst into the world of luxury yachts
. But she ultimately decided to follow
her
roots back to the wine industry where
her
passion and curiosity only continued to expand. Her diverse and truly unique life experiences have proved to be extremely useful in the dynamic world of wine.
With Ethica Wines since 2021.
Jessica Perticarini
Logistics Assistant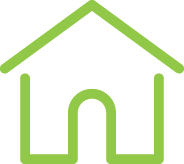 Miami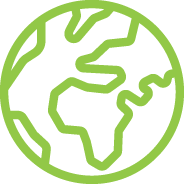 Global
Jessica was born in Sant'Elpidio A Mare, a little town of the Marche Region. After graduating high school, she moved to Venice where she studied oriental languages, and she specialized in Chinese culture. Over the last three years, she worked as Import Agent for an international Freight Forwarding company, having the opportunity to develop good customer service skills.  She describes herself as a hard-working and ambitious person, she is a fitness lover as well as wine and food. With Ethica Wines since 2023.
Juhee Ryou
Regional Sales Manager South Korea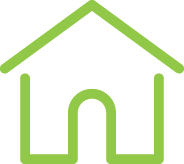 Seoul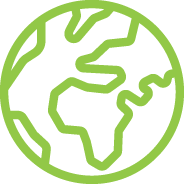 Asia-Pacific
Juhee was born and raised in Seoul. While she studied Culinary Arts and Restaurant Management at the university, she fell in love with wine and started working in the wine industry in 2005. She worked as a wine buyer and marketing manager in the leading wine importers in South Korea for 17 years and she had been worked with many Italian wineries as a brand manager. Over the years, she has visited various wine regions including Piemonte, Toscana, Veneto, Emilia-Romagna, and Sicily. She also has experience as a jury of international Wine competitions such as the Berlin Wine Trophy, Asia Wine Trophy, and Visiasia Awards. Passed WSET Level 3 in 2016 and Italian Wine Scholar by Wine Scholar Guild in 2023. With Ethica Wines since 2022.
Lara Lona
Logistics & Purchasing Director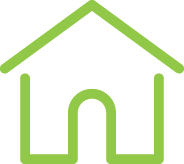 Trento, Italy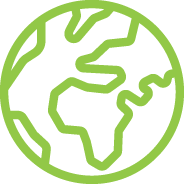 Global
Lara was born and raised in-between the mountains of the Trentino region and lives in Valle di Cembra. Surrounded by the wonderful hills of vineyards, she naturally became passionate about the food and wine industry, loving the beauty of nature. Later, her extraordinary organizational skills brought her to the Purchase departments of wine companies, including Ethica Wines. With Ethica Wines since 2013.
Luke Scileppi
Sales Area Manager - New York Metro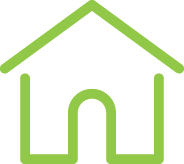 New York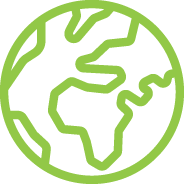 USA
Luke
was born in Hyde Park, New York, about fifty miles north of New York City.  A hundred years ago his great-grandparents came to America from Sicily and Campania (Southern Italy).  During his teenage years, he regularly explored New York City, occasionally living there for short periods of time. He permanently moved to New York in 2011.  He started in wine professionally with a serendipitous side job in a wine shop's storeroom but quickly moved to the sales floor where his appreciation of wine could be put to better use. Luke moved to the distribution part of the business to work for Elevation Wine Partners as a salesperson in Manhattan. A relaxed and obliging serving style has warmed buyers and fellow salespeople alike.  The move to Ethica represents a leap forward in his career and also a
welcome
opportunity to better understand his Italian heritage; a chance to embrace and cultivate in himself the Italian mode and appreciation of life. With Ethica Wines since 2023.
Maddalena Pistillo
Sales Area Manager MI, OH & National Prestige Accounts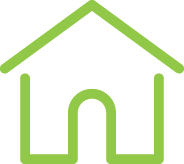 Grand Rapids, Michigan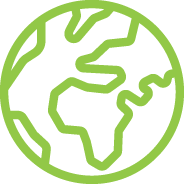 USA
Maddalena was born in Schio - Vicenza, Italy. Since she was 15 years old, she has always been a world traveler. She started by joining her father on his business trips, then later she spent some time in China throughout University projects while studying Economics in Milan, and later as export manager at her family's business. In 2015 she graduated in "International Master in Business Administration" at CUOA Business School in Vicenza: a personal and professional life-changing experience that brought her to meet her husband and up took the management of a challenging tourism project in southern Italy. When in 2017 her husband accepted a job offer in Michigan, she had to start from the ground up once again to build her new life in the US as a mother while holding on to her strong entrepreneurial ambitions. Following her passion for fine products, she founded her own business as "made in Italy lifestyle ambassador," representing excellence in the wine and food industry. She also partnered with a Caviar import company during the pandemic time, which led her to work in the worst market conditions but with the opportunity to dive even more into the fine restaurant industry and community.  She's now focusing on wine as it has always been her greatest passion, attending the Champagne Master program at the Wine scholar guild and about to start WSET level 3.
Marcello Becagli
Office Manager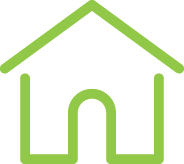 Miami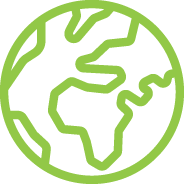 Global
Marcello was born in Rome to a family with Tuscan roots. Starting at a young age, he had the opportunity to travel the world, an experience that inspired his appreciation for the different cultures and culinary traditions of the many countries he visited. Marcello brings to Ethica Wines more than 50 years of management experience in the airlines and transportation industries, covering key positions in sales and marketing, operations, logistics, business development and country/regional management. With Ethica Wines since 2020.
Margherita Martina
Sales Area Manager - South Texas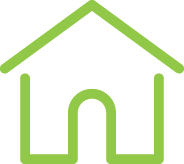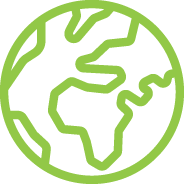 Global
Margherita was born in Novi Ligure, in Piedmont, the same year her family decided to open a restaurant. That decision changed her life completely: she joined the family business at 14 years old and since then she is still passionate about building relationships between good food and good wine. In 2019 Margherita graduated from Scuola Holden in Turin and became a screenwriting and videomaking freelance. After Covid 19 at the end of 2021, she got the chance to move to the USA where I fell in love with the American life and its people. Ethica Wines brings her back to her roots and reconnects with how she has been raised: talking about culture, work, and traditions. With Ethica Wines since 2023.
Niccolò Saltarelli
Sales Area Manager - South East and North Texas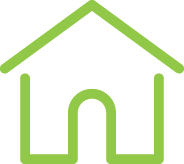 Houston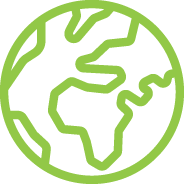 USA
Nick was born and raised in Milan, Italy, but he started globe-trotting around Europe since he was 14 years old, moving to Australia at 18. Nick attended the prestigious Les Roches International School of Hotel Management in Switzerland and got Certified as Sommelier (Wine and Sake). He worked in some of the finest wine sections in Malaysia, Switzerland, and the UK before taking on a new challenge as F&B Manager and Wine Director for New York City's Masterchef Geoffrey Zakarian. With Ethica Wines since 2022.
Nicola D'Incà
Bookkeeper & Treasury Specialist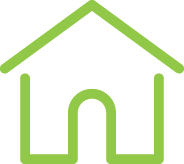 Agordo, Italy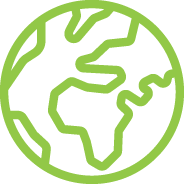 Global
Nicola was born and raised in the heart of the Dolomites in Italy's Veneto region. He lives in the city of Belluno. His passion for winemaking stretches back to his childhood when he would help his grandfather produce wine for personal consumption. He graduated with a degree in economics from the University of Venice Ca' Foscari. His years in the professional sector have given him extensive experience in business management. With Ethica Wines since 2021.
Nicola Saltori
Junior Business Analyst - Logistic Specialist Kirkland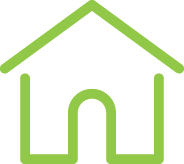 Trento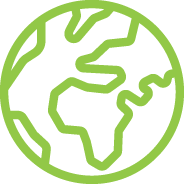 Global
Nicola was born and raised in a small town in the Trentino region, between the Dolomites and the Rotaliana Plain, "the most beautiful vineyard garden in Europe" as defined by Cesare Battisti.
Nicola's interest in wine began in his youth when he helped his uncle with the harvest and wine production for family consumption during the summer break from school.
After graduating in Economics & Management from the University of Trento, he gained some work experience in the UK and Italy in the field of business development, to later obtaining his sommelier certification with AIS (Italian Sommelier Association) in May 2022. With Ethica Wines since 2022.
Paola Lena
Chief Financial Officer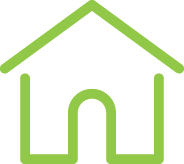 Agordo, Italy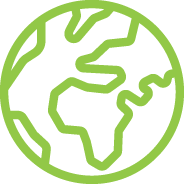 Global
Paola was born in the beautiful Tuscany. After spending her childhood surrounded by those legendary landscapes, she moved back to the small village in the Dolomites her family originally came from. Gained lots of experience in retail and distribution. With Ethica Wines since 2015.
Paolo Bressan
VP of Sales - Off-trade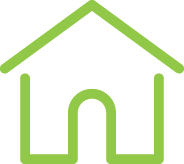 San Diego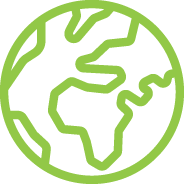 USA
The winemaking university in Conegliano Veneto is where Paolo started his path in the wine industry. After working in the cellar for a few harvest seasons in Sicily, California, and Veneto, he decides to move to London and learn how to promote and sell wine. In 2009 Paolo met Francesco (CEO of Ethica Wines) and soon after that, the idea of promoting premium Italian wines in Asia and North America was born. With Ethica Wines since the beginning as Co-founder.
Paolo Cressi
Sales Area Manager South California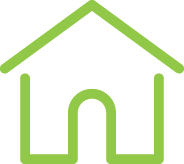 Los Angeles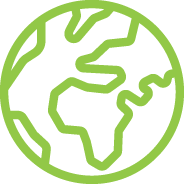 USA
Paolo is a native of Bergamo, Lombardy, a beautiful town located in the North part of Italy. He grew up and intensively lived his youth time working at his family restaurant in Sarnico, a picturesque village on the river of Lake Iseo. He fell in love with the food and beverage business and later started his own company by opening two stores in Bergamo, selling high-end Italian food products. He moved with his family in 2015 to Los Angeles, where he built a solid professional network in the wine business, working with an importer of boutique wineries. Paolo has attended and completed the three levels of the Italian Sommelier Association in Italy and now holds a Level 3 WSET qualification. With Ethica Wines since 2022.
Riccardo Giacobbo
Sales Area Manager - Mid Atlantic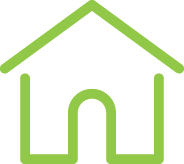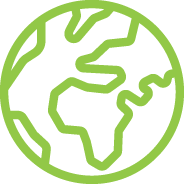 USA
Riccardo is originally from Veneto, he grew up in a small town near the Prosecco area. Since he was a kid, he has always been surrounded by the wine environment. Since he was 17, he has always worked at the weekends in restaurants and wine bars, driven by his passion and curiosity for everything related to food and wine. After the diploma, he started studying Business Administration and Management in Venice and during his studies, he started traveling and working in the surfing industry in France and Portugal, as he always loved to get in touch with different places and cultures and communicate in different languages.
He then decided to try to turn his passion for wine into an occupation, so he started working for an e-commerce of wine and spirits to learn how to deal with the commercial part of the product and then he did some experiences in the vineyards in Veneto and Burgundy. With Ethica Wines since 2023.
Robert Zaun
Sales Area Manager - North Florida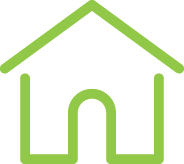 Orlando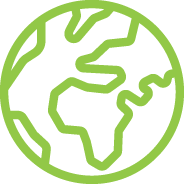 USA
A Florida native, Robert began his journey and wine nearly 15 years ago at a small, fine dining restaurant in the north of the state. It was here that he studied and worked as a sommelier, eventually running highly acclaimed wine programs. From there, Robert made the jump into distribution, working for two prestigious suppliers of small estate fine wines and craft spirits. His love for the world of wine and thirst for knowledge has taken him to many points over the globe; traveling extensively in the agricultural regions of Italy, France, Spain, Germany and the United States. Always learning, Robert is currently studying for his WSET Level III. With Ethica Wines since 2022.
Roberta Picco
Regional Sales Manager Greater China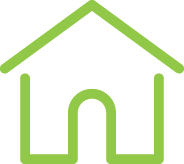 Hong Kong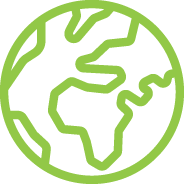 Asia-Pacific
Roberta was born and raised in Piedmont and currently resides in Hong Kong. She received a master's degree in Chinese Language and Economics from Ca' Foscari University of Venice as well as a master's degree in Wine Culture, Communication & Management from the Gastronomic Sciences University of Pollenzo. Roberta gained significant experience in the international wine business while working for leading wineries and wine importers in Italy and Hong Kong. With Ethica Wines since 2017.
Roberto Sanso
Sales Area Manager - South & East Florida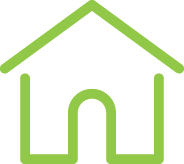 Miami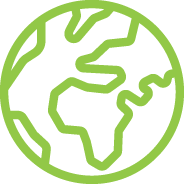 USA
Roberto was born in the city of Naples, Italy, where he spent his youth working for his family's business. However, his innate curiosity and desire to explore the world beyond his native country led him to pursue a career in the hospitality industry. Roberto's extensive experience in this industry, coupled with his fluency in multiple languages, has given him a unique understanding of the South Florida market and what it takes to provide exceptional customer service. Throughout his career, Roberto has worked for some of the most exclusive restaurants in London and Miami Beach. These experiences sparked a passion for the industry and a deep commitment to putting the customer first. In particular, Roberto's interest in the art of wine led him to transition to the distribution of wine and spirits. At SGWS, he honed his skills in educating people about the diversity of wine and developing his sales area significantly. Today, Roberto serves as a Sales Area Manager at Ethica Wines, where he passionately promotes Italian wines while continuing to provide exceptional customer service. His diverse background and passion for the industry make him a valuable asset to the company, as he always seeks to promote the beauty and diversity of wine while ensuring that customers receive the best possible experience.
Santina Vanasse
Social Media Specialist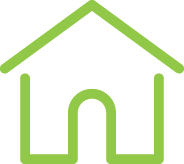 Miami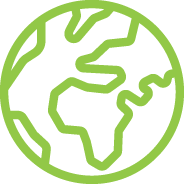 Global
Santina is from Boston, Massachusetts. She shares interests of art in different forms such as writing, music, fashion, to photography and collage. In 2017, she attended Suffolk University in downtown Boston, where she pursued a Bachelor's of Fine Arts in graphic design.  Santina finished her degree with a remote internship for an event marketplace in Toronto, Canada where she completed various projects through print and digital collateral. After graduating in 2021, she started seeking full-time roles where she could leverage her design skills and additionally learn more about marketing. A few months later, she stepped into the alcoholic beverage industry as communications designer for Minibar Delivery, a leading alcohol e-commerce delivery service based in New York at the time. With Ethica Wines since 2023.
Simone Iacopini
Director of Sales - West Coast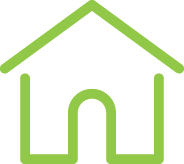 Los Angeles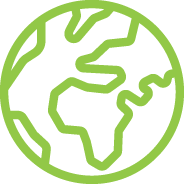 USA
Simone was born in Torino and grew up in Rome. He attended the American University in Washington DC, where he graduated in International Relations. In 2005, he obtained an MBA in International Business in Trieste at MIB School of Management. Throughout the years, he developed a passion for wines and became a Level II AIS Sommelier in Rome. Simone finally fulfilled his dream of working in the wine industry when he moved to NYC in 2010 to work for Lis Neris winery from Friuli as a brand ambassador.
He has now been working in managing sales in the wine industry for 12 years. He spent almost 9 years in New York, working for 3 years as Wine Consultant at Vias Imports, and 5 years as Sales Manager for the Italian portfolio of Kobrand Corporation covering the Northeast of the USA. In 2019, Simone moved to Los Angeles to work for Marchesi Antinori as Californa State Manager, where he worked for over 3 years. With Ethica Wines since 2022.
Vera Malisani
Marketing Director & VP of Sales Canada & APAC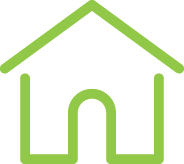 Shanghai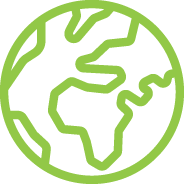 Asia-Pacific
Vera grew up harvesting, tasting wines in the most prestigious wineries and Venetian hotels, meeting people from all over the world; hence her passion for wine, food, and traveling. She studied simultaneous interpreting for the European Union and got a sommelier master's degree. Living in the UK, Spain, Australia, and Asia she, even more, realized the unique Italian biodiversity so she decided that promoting authentic Italian wine culture would be her mission no matter where her house would be. With Ethica Wines since 2014.
Veronica Zonta
Marketing Team Leader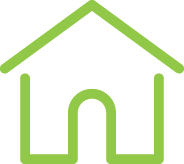 Miami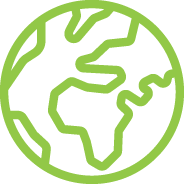 Global
Veronica was born in Veneto and after obtaining a Bachelor's degree in Economics and Management in Venice, she moved to New York and had her first experience in the wine business. Back in Italy, she completed a Master's Degree in Global Entrepreneurship and she finally moved to Miami to follow her passion for the wine industry. With Ethica Wines since 2019.
Victoria Ciobanu
Logistic Specialist – Asia Pacific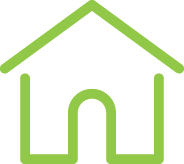 Trento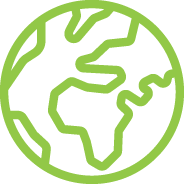 Asia-Pacific
Victoria was born and raised in Moldova, where she lived until she graduated at the Faculty of Political Science and International Diplomatic Relations. She received a bilingual education, as Moldova was a republic under the USSR up to 1991, thus her native languages being Russian and Romanian. At the age of 24 years, she decided to embark on the journey to explore the world and moved to the United Kingdom, where she lived and worked as a bookkeeper for 4 years.  ⁠
It was fate that brought her to Italy, where her family moved to Trento in the meantime. She completely fell in love with Italy, its beautiful landscape, gastronomy, and wine. Starting a new job in a wine company ignited her passion for the wine world. Eight years working within the export department strengthened her knowledge of both wine and commercial practices while also cultivating her passion through wine courses (AIS 1 level), various tastings, wine fairs and events. With Ethica Wines since 2022.⁠