The name of the Ottosoldi winery in Gavi means literally "eight shillings." The story goes that the grandfather of the current generation of owners purchased this gorgeous estate and top growing site with otto soldi or eight shillings that he had managed to save. Today, this boutique estate owns approximately five hectares that extend across an amphitheater vineyard with southwest exposure — one of the most coveted crus in the Gavi appellation. The entire parcel is planted to Cortese di Gavi, the native white variety used to produce Gavi wine. The soils in Gavi are rich in limestone and clay, ideal for the production of long-lived white wines, and the Ottosoldi property also benefits from the maritime influence of the Mediterranean Sea which lies just an hour or so away by car. The sea breeze helps to create diurnal shifts in temperature, warming the vines by day and then cooling them by night. As a result, the winemaker is able to preserve the freshness and natural aromas and flavors of the grapes during vinification. Besides its classic still Gavi, one of the appellation's most highly rated, Ottosoldi also produces a classic method sparkling "blanc de blancs," made exclusively from Cortese.
8 hectares of vineyards, currently in organic transition.
Elevation: between 250 and 300 meters above sea level.
Soil rich in clay and limestone.
Climate: this hilly area of Southern Piedmont, close to the Ligurian border, benefits from the mild Mediterranean Sea influence.
The winery represents the heritage of the owner's grandfather, who purchased the first piece of land for a mere eight pennies, giving life to a new wine-making tradition.
Elegant and well-balanced Gavi, the perfect expression of the Cortese grape.
Boutique winery, total production of 5000 cases.

---
The Ottosoldi farm is one of the top growing sites in the Gavi appellation. Just a small five-hectare parcel, this southern-facing amphitheater produces what many consider to be benchmark wines for the appellation. It's even more remarkable to think that it was purchased for just otto soldi or eight schillings!
Wines from Ottosoldi

Ottosoldi
93 | James Suckling | 2015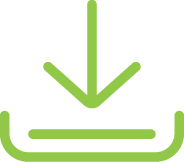 Tech sheet
Available in: North America, Asia Pacific