The Villa di Corlo estate and winery is located in the heart of Lambrusco country in Modena province, one of Italy's greatest culinary destinations, known for its iconic food products like traditional balsamic vinegar and zampone and classic dishes like tortellini in brodo and tagliatelle al ragù.
Although this small winery also grows some international varieties, its primary focus is sparkling Lambrusco made from Lambrusco Grasparossa grapes that the estate grows itself (unusual for Emilia viticulture where many producers are négociants that get their grapes a variety of growers).
Sourced from vineyards that lie in the foothills at more than 300 meters a.s.l., Villa di Corlo's Lambrusco di Grasparosso DOC is classic in style, with balance and restrained sweetness, a perfect pairing for the traditional salumi and ishes of Modena but also a wonderful match for pizza, American standbys like hamburgers, and Asian cuisine.
One of the things that sets Villa di Corlo apart from the crowd is that it has produced all of its own energy since 2012 when it installed solar panels to reduce its carbon footprint.
Like many wineries in Modena, Villa di Corlo also makes traditional balsamic vinegar which it ages in its own aging room.
25 hectares of vineyards, mostly cultivated with Grasparossa grapes, a thick-skinned, late ripening variety of Lambrusco.
Soil clay and silty.
Quality Lambrusco producer, modern wines with a lively sparkle, a rich flavour exalted by a good counteracted acidity.
Proud owner of the Cru Corleto, a single vineyard located on a hill at around 320 meters above sea level.
Smooth and vibrant palate with notes of black fruit and distinctive bright acidity.
Lambrusco Corleto pairs wonderfully with the traditional food of Emilia-Romagna (Parmigiano Reggiano, cold-cuts such as Bologna and Prosciutto Crudo di Parma, and Tortellini were all born here!).
Sustainability in the grape growing and wine-making process: a photovoltaic system provides clean energy for the production.

---
Did You Know?
Villa Cafaggio's legendary Chianti Classico Riserva "Basilica San Martino" is named after a church in Cecione hamlet near Panzano where the winery is located. It's a nod to the estate's origins as the home to an order of friars who first developed grape growing there.
Wines from Villa di Corlo

Villa di Corlo
90 | Wine Enthusiast | 2018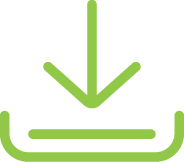 Tech sheet
Available in: Canada, North America, Asia Pacific

Villa di Corlo
91 | James Suckling | NV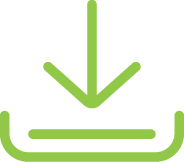 Tech sheet
Available in: Canada, North America, Asia Pacific
Villa di Corlo
92 | Wine Enthusiast | NV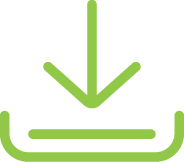 Tech sheet
Available in: Canada, North America, Asia Pacific