Variety
Pinot Nero 38%, Chardonnay 62%.
Tasting Notes
A pale and lively mousse, while its perlage consists of small, denselypacked and persistent bubbles. It has an enchantingly elegant pale pink colour that over time takes on aristocratic antique rose hues. We are overwhelmed by its bouquet that starts off with faint sensations of white peach as its intense yet mellow character reveals the pleasing fragrances of wild strawberries, citrus fruit, golden delicious apples, and dog rose, with a lingering hint of toasted bread.
Food Pairing
Surprising as an aperitif. Excellent when matched with fish, seafood or delicate meat dishes and cheese.
Region
Lombardy – Franciacorta
Market
Available in: Canada, Asia Pacific
Trade Tools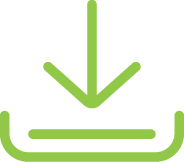 Trade Tools