Variety
Syrah, Cabernet Sauvignon e Sangiovese
Tasting Notes
Dense and lively ruby colour, almost impenetrable, anticipating intense aromas of flowers and ripe red berries. A sunny aromatic framework reveals aromas of blackberries, blueberries, strawberries, black cherries, Mediterranean aromas, rosemary, thyme and green pepper.
Soft and substantial in the mouth, fruity, fresh, with consistent balsamic aftertastes, crossed with a dense tannin, well integrated into the taste design.
Food Pairing
Perfect with salami and all sorts of pasta dishes.
Region
Tuscany
Market
Available in: Asia Pacific
Trade Tools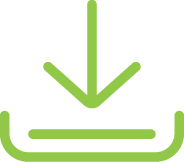 Trade Tools