Variety
100%  Chardonnay
Tasting Notes
A complex Franciacorta, with a strong taste, due to a unique interpretation of the Satèn. Original and intriguing in its overall sensuality, it has varied perfumes, with floral notes of genista, bread crust and hints of hazelnuts.  With an intense straw colour, lively and sparkling, it has a fine perlage.
The palate is crisp and structured, with good balance, accompanied by notes of nougat during a persistent finish.
Food Pairing
Risotto with asparagus, Sushi, Roast chicken with crisp vegetables.
Region
Franciacorta, Lombardia
Market
Available in: Canada, Asia Pacific
Trade Tools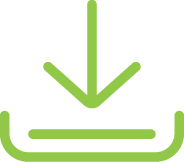 Trade Tools
Wines from Contadi Castaldi