Blog
Ca' dei Frati's Lugana – The Wine and Region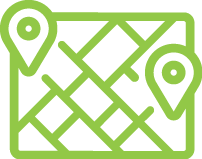 Veneto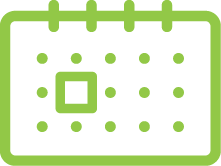 June 13, 2023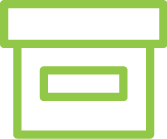 Senza categoria
Lugana, Italy is a picturesque area in northern Italy that stretches across both the regions of Lombardy and the Veneto. Lombardy is where Cà dei Frati resides, specifically in Lugana's Sirmione town that borders the southern end of Lake Garda. With a history dating back as early as 1782, Cà dei Frati is one of the most known and largest producers of the white wine donning the same name Lugana. Seeing firsthand its production facility you can clearly understand its presence and notoriety of the area.
Family-owned by the Dal Ceros since its inception in 1939, Cà dei Frati is in its third generation. Felice Dal Cero was the patriarch who began cultivating the vines and the start of the company. It was not until 30 years later when his son Pietro bottled his first DOC (Denominazione di Origine Controllate) label in Lugana and was a prominent figure in the creation of the Lugana DOC. The closeness of the family and the care it takes in warmly welcoming each visitor are evident. It is now run and overseen by Pietro's wife Santa Rosa, who I spoke to in Italian, and children Igino, Gian Franco and Anna Maria who made me feel at home upon my day-long stay there.
The scenic property has a beautiful blend of both new and historic structures with stained glass windowpanes, murals that cover some of the walls and ceilings and a stately barrel room full of arches and columns. Its library of wines sits on pedestals against a majestic wooden backdrop that makes you want to stay and gaze at the grandeur, just as you would a piece of artwork.
The Lugana area is comprised of clay soils that receive great influence by the breezes that come off Lake Garda. Lugana white wine is made from the grape Turbiana, a native grape of the region, also at times known as Trebbiano di Lugana. Turbiana is a medium size, thick skinned grape that results in white wines with a fresh vibrancy, great minerality and notes of almonds and citrus fruits. While it has aging potential, and we experience that with one of Cà dei Frati's wines Brolettino, Lugana wines are best to be enjoyed while young within a couple years of the vintage on the label. The wines marry well with the region's cuisine, which is predominantly seafood and vegetables.
While Cà dei Frati is most known for its Lugana wine, it produces an array of selections. The grapes for all the wines are vinified separately so that the terroir can truly shine in each one. Starting with its bubbly wines made from both Turbiana and Chardonnay – Cuvée dei Frati Brut and Cuvée dei Frati Dosaggio Zero, one of my favorites – there is great diversity in the selections. Of course, its white wine I Frati Lugana is what the company is most known for and what put the company on the map. To give it its freshness and minerality, the wine is carried out in stainless steel tanks and then aged also in steel on its lees for six months before it finally rests in bottle for another two months. Conversely, its Brolettino Lugana white wine is vinified in stainless steel and barriques, before it then ages further in barriques for 10 months. It stays another three months in bottle. It has a richer taste profile than the I Frati, which in contrast has a crisp, pleasantly acidic nature.
Its line consists also of a rosé still and bubbly wine, a white blend made from Turbiana and Chardonnay; a red blend made from the grape Marzemino, grown widely in Lombardy, Sangiovese and Cabernet; Amarone; and a sweet wine made from a blend of three grapes (tre uve) Turbiana, Chardonnay and Sauvignon Blanc. Ca dei Frati wines are identified easily because of its stately bottle with its raised crest on the front.
Cà dei Frati is a must visit. The Dal Ceros will be overjoyed to welcome you.
Learn more about all the wines of Fontanabianca on its dedicated page.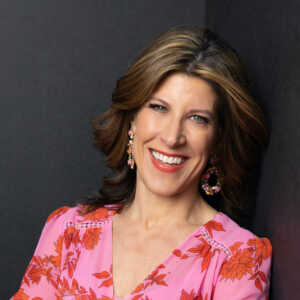 ABOUT THE AUTHOR
Jessica is a writer and entrepreneur, founding
The Savory Grape
, a retail wine store in East Greenwich, RI. She has a penchant for Italian wines and the families who make them and regularly travels throughout the year to Italy. She also organizes boutique wine journeys to Italy for clients.