Variety
Sangiovese. Vineyards located in Panzano in Chianti.
Tasting Notes
This taut red offers a fine mix of cherry and raspberry fruit, with earth, licorice and savory mineral accents. The tannins are resonant, and the finish features lingering echoes of fruit and mineral.
Food Pairing
Roasted red meat, seasoned Pecorino cheese, Salame Toscano and Fiorentina Steak.
Region
Toscana
Market
Available in: Canada, North America, Asia Pacific
Trade Tools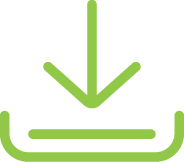 Trade Tools
Awards
90
SMART BUYS
Wine Spectator|2015
90
BEST VALUE
Wine Spectator|2012
91
BEST BUY
Wine Enthusiast|2010