Variety
60% Cabernet Sauvignon, 30% Merlot, 10% Petit Verdot.
Saffredi vineyard (Pereta). Old vineyards located south-west, new vineyards located south-east.
Tasting Notes
Intense color. The deep concentration of red fruits where the currant predominates evolves into spicy, fresh and balsamic notes. In the mouth, the rich and round body opens
up with dense tannins, characterised by a great evolutionary harmony. Fresh, intense and balsamic, its long persistence is leaded by its prominent acidity.
Food Pairing
Important plates, such as red meat and game. It is also perfect with dark chocolate and in a contemplating environment, such as whilst enjoying a cigar.
Region
Toscana
Market
Available in: North America
Trade Tools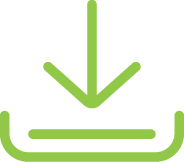 Trade Tools
Awards
3 Bicchieri
Gambero Rosso|2014
3 Bicchieri
Gambero Rosso|2013
93
CELLAR SELECTION
Wine Enthusiast|2012
Wines from Fattoria Le Pupille