Blog
Amistà: a new model for premium Barbera wines
The Exclusive Interview of Luca D'Attoma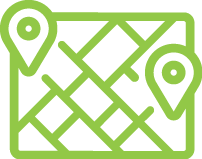 Monferrato d'Asti, Piedmont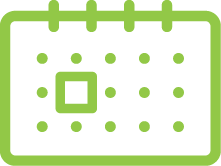 October 26, 2022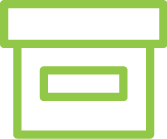 Wine Blogs, Wineries, Wines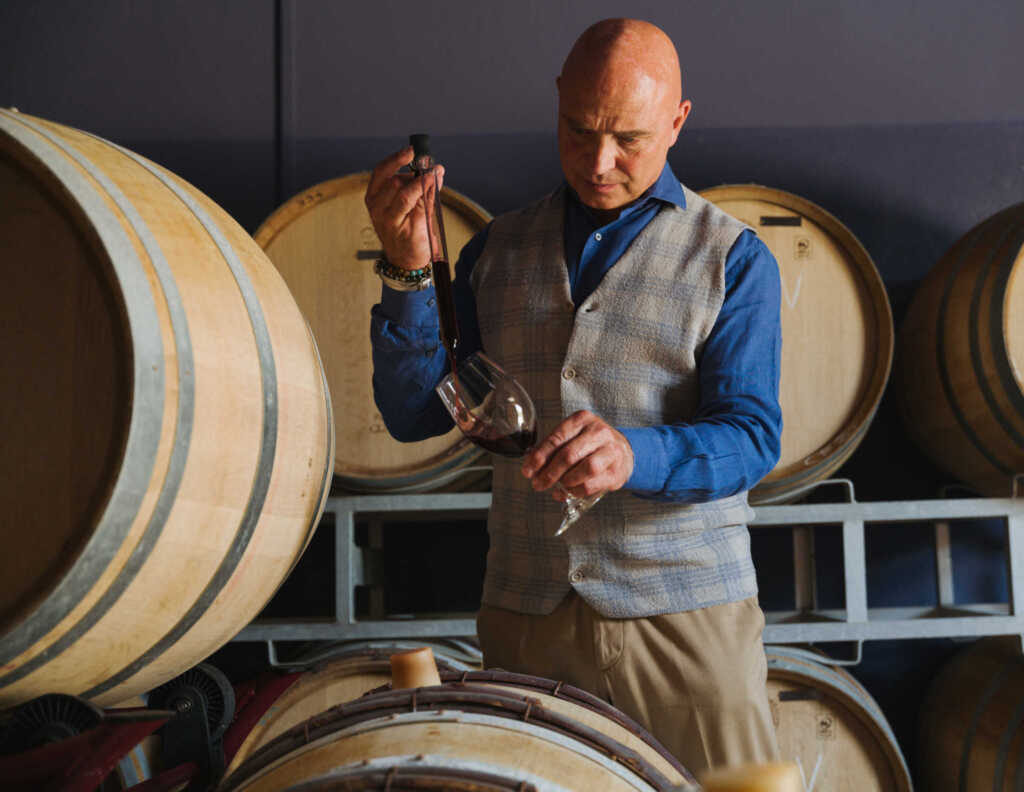 In August, as Italian growers were beginning to pick their grapes for the 2022 harvest, Ethica Wines caught up with Luca D'Attoma, one of Italy's most celebrated vineyard managers and enologists, to ask him about his partnership with the Amistà winery in (Nizza) Monferrato d'Asti. Luca, a pioneer of organic and biodynamic farming in Italy, has overseen the organic conversion of this historic farm, and he's also been working to incorporate biodynamic practices into the estate's approach to vineyard management. As he mentioned in the interview below (edited and condensed for clarity), he and Amistà's owner Michele Marsiaj are creating a new model for the production of premium wines made from Barbera. We were eager to speak to him and learn why the Amistà Nizza DOCG is such a unique and compelling wine. As he reveals in our chat, the "old vines" he manages at Amistà have the potential to produce wines with great structure, balance, elegance, and ageability.
Why did you choose to work with Amistà?
I met [owner Michele] Marsiaj through [Stefano] Moccagatta. And I'm extremely grateful to him for introducing me because it gave me the opportunity to work on a grape variety with which I'd never worked before. But it was also a grape variety that I had had the chance to drink on many occasions. Barbera is a wine that I've always liked. But not just in recent years when it started to become fashionable.
I've always been keen on this grape because I found that the wines can be very powerful and have great fruity aromas, regardless of where the grapes are grown, whether Monferrato or Alba.
Barbera is a wine that has wonderfully rich aromatics, freshness, and great fruit on the palate. And so I jumped at the chance to make wines that weren't as muscular [and oaky as the established more famous expressions of the grape].
This is what attracted me to the project. And I found that Marsiaj and I are completely aligned in terms of our approach to grape farming and winemaking. He also gave me the opportunity to farm organically, which isn't something commonly found here. We've already shown that it can be done and with great results.
It's also very interesting because we have the opportunity to work with very old vines. The other day, I visited one of the rows with vines planted in the 1930s! They are all twisted and gnarly, obviously. It's with these older vines that you really find the concept of balance. And they make for an extraordinary wine.
That's why I don't want to use barriques or heavily toasted oak. I don't want to overwhelm the balance of the wines. I'm not someone who is against the use of barrique: I like it, and I like wines that have been aged with it. But Amistà will never make a muscular wine in barrique. And that's because these wines are born in soils that make for very elegant and balanced wines. These white soils, which are rich in limestone, can't produce muscular wines. The wood should be used to age the wine but not to transform it.
One thing that sets Amistà apart from other Barbera producers is that we use long maceration times, which is exactly the opposite of what many do. We do macerations that can last for 30 days or more. That way, we preserve the aromas of the wine. I'm extremely excited about the results we've obtained.
Nizza [the DOCG where the wines are grown and made] is a territory that isn't so large. It allows you to make wines that are extremely focused. Here at Amistà, we will have the opportunity to increase the acreage planted to vine over the next five years. Our idea is to keep growing. Right now, the production is extremely small.
Most wineries that produce Barbera work with very brief maceration times. We use very long maceration times instead. The exact opposite. The idea is to maintain the aromas of the fruit. It's not just because we want to do something "different." The other day we tasted wines from an amphora that had been macerating for a year. The wine is great! We tasted it just the other day. That wine isn't just good: It's what we call bono in Tuscany (in other words, gooooooood). The results have been excellent. I'm really excited about the project.
What does the Nizza appellation offer with respect to other appellations in the region (and what does it not offer)? What makes it so special and unique? How do you think it will evolve in the coming years?
Nizza is a territory that isn't very big. And so, all the wines here are focused in terms of their niche. There have been a lot of improvements in farming because many producers have come from outside the appellation to make wine here. And there's a reason for that. They want to expand here, and they want to make great wines.
How do you see the winery evolving over the next five years?
First of all, we have the possibility to increase the size of the vineyards. We've already begun planting more vines, and we are planning to plant more. The idea is to grow while maintaining the same quality. The winery needs to make wines that stand apart. That level of quality pays off. But you need to make a lot of wine to make it profitable. We are already making two wines, the Nizza and the Nizza Riserva. Step by step, we plan to add more wines with the Nizza DOCG denomination.
But the winery also produces fantastic vermouth. It's a project that I really love.
We know that you are a pioneer of biodynamic farming. How do organic farming practices differ from biodynamic? Do you think that biodynamic farming is an achievable solution for all wineries?
It's not a solution for all wineries. Not all wineries can make the same wine in the same place. You have to keep in mind that we are not all the same. You have to really believe in biodynamic farming if you are going to do it. You have to be willing to take risks. You really have to consider if it's doable. There are so many different approaches and philosophies when it comes to making wine. And you really have to be ready.
We are currently in the process of organic conversion [and obtaining the winery's organic certification]. That's the first step. But we're taking it one step at a time. I want to make a fully evolved organic wine. And we already employ some biodynamic practices. It takes time because it's not just the will of the winemaker that makes it happen. It's the will of the vines to be ready, to respond [to farming practices].
How Does Amistà implement sustainability in wine production?
A lot of people are talking about sustainability these days. But it's really not clear what sustainability means. Are we talking about sustainability in the time of climate change? Are we talking about products that we use in the vineyards so as not to pollute the environment? When you talk about a sustainable winery, you're also talking about a business plan. Everyone thinks that sustainability means you can call a winery "green" because they have solar panels.
This is a young winery, and we have already implemented measures in the winery to reduce the carbon footprint. But when you talk about sustainability, you also need to think in economic terms. It's very important.
How important is the role of soil in wine?
It's what makes the difference. You can't make high-quality wine there if the soil isn't right. That's it.
This has been an extremely hot and dry year. What can winemakers do to face the challenges of a changing climate?
The climate is changing, and there are more and more "hot" vintages. We've been talking a lot about this year because it's been a very dry growing cycle with little rainfall. It was a hot summer, that's for sure. But the real problem has been the arid soil. And this is because there wasn't enough rain in the winter. Piedmont has suffered like Tuscany has this year. This is white truffle country, but there were almost no truffles this year. And that's because it hasn't been raining enough since the previous summer. Here, they say, "when there are no truffles, it's because of drought."
What can we do? We need to build irrigation systems. We need to reduce production levels. We need to focus more on viticulture, and we need to respect the vines. We need to produce less. Then the vines will make their own natural selection. Next year it could rain a lot, and we could have the opposite problem. I travel all over Italy and can tell you that where growers focus on good farming methods and really respect the vines, the vines respond well even in these conditions. And here, organic farming comes into play. Most agree today that when vines are stressed by industrial farming methods and lots of chemical products, they don't respond well [in these conditions]. We need more respect for the environment and more respect for the soil. And we need to hope that it will rain!
You know, during the lockdowns, the growing season became more balanced. The animals were less stressed. Now that things have returned to "normal," the growing cycle has changed.
What makes Nizza different from the other great appellations of Piedmont, like Barolo? What's the best way to tell consumers what makes Nizza different?
Nizza is an appellation that is not very well known. It's a totally different zone. The differences are macroscopic. The soils are much finer with respect to the soils [in Langhe] where they are richer in clay. The soils here are calcareous marl, totally white, and they are very deep. And so the wines are very fruity. And they show their structure differently. With clay-rich soils, you get wines that are more like a muscular man. More extracted. Here you also have wines that can age, but they are leaner even though they have muscles like steel. We are in an area that produces structured wines but with great elegance. Wines that might remind you of Burgundy's most "elegant" areas, like the Pommard of another era. Wines that might remind you of the best Gamay [from Beaujolais]. Wines with great aromatics and aging potential. This area produces Barbera that is elegant and has great aging potential. This is because of the soil. Here we can really talk about terroir. The soils are very unique.