Blog
Flavio Geretto's interview on La Gioiosa's approach to International Markets
Flavio Geretto interview on La Gioiosa approach to International Markets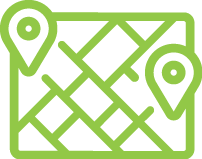 Veneto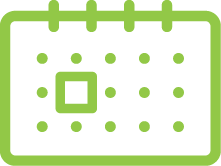 October 31, 2022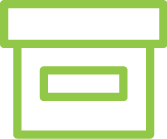 Industry News, Wineries, Wines
Ethica Wines recently reached out to Flavio Geretto, international export director for La Gioiosa, producer of premium Prosecco and one of Italy's most beloved brands. Here's what Flavio, a world traveler and one of the most dynamic persons working in the world of wine today, had to say about the winery's approach to international markets.
Flavio, thanks for joining us today. Tell us what's new at La Gioiosa.
We have been capitalizing on our efforts in recent years. We are really maximizing the potential of the brand by building off our success in England. In that country, we have managed to position our brand as a "premium Prosecco." Using that model, we've begun working with a number of other countries.
We started working with Ethica Wines as our importer more than two years ago. And thanks to their company, we've managed to get La Gioiosa into some of the most important retail chains in the United States. There's no doubt that the launch of Prosecco Rosé [in late 2019] helped a great deal to establish the brand there. But now we are also getting great responses for our Prosecco Treviso DOC and our Prosecco Valdobbiadene DOCG.
On the other hand, thanks to Ethica Wines, we've also been able to start working in Asia in countries like South Korea and Japan. Not only is Ethica Wines importing our wines in Asia. They are also importing our wines to Canada as well. And there, they have also been able to get our brand into the stores of two of the country's biggest retailers. Thanks to our partnership with Ethica Wines, La Gioiosa has become the "official wine" of the Calgary Rodeo (Canada), one of the world's biggest rodeos, if not the biggest.
Another highlight in our partnership with Ethica Wines has been our sponsorship of MotoGP [the racing series] at the Circuit of the Americas [Formula 1 racetrack] in Austin, Texas.
There's a lot going on in the world right now. How is this going to affect the world of Prosecco?
We've been very happy with the results of our efforts. At the same time, we are also dealing with the rise in costs for raw materials. This comes after a period of rapid growth for our brand. So, we are now trying to understand what the rise in costs will mean for our production.
But we remain optimistic. We are moving forward with our partners as we figure out how to deal with these challenges. And we keep in mind that these are problems everyone in the wine industry faces now.
One of the things that everyone notes about La Gioiosa is that you have a unique approach to marketing your wines. What makes La Gioiosa stand apart from the crowd in terms of how it is presented to the world?
Our approach is definitely one of the most innovative, especially when it comes to the world of Prosecco. One of the things about Prosecco is that it's so popular that people no longer stop to consider where Prosecco comes from.
Here at La Gioiosa, we believe that the territory where Prosecco is made should always be at the center of our marketing campaigns. When people come to visit us — and I'm talking about a lot of people from the U.S., Canada, and Asia, people that come to us thanks to Ethica Wines — the first thing that they hear when they get here is "welcome to the heart of the land of Prosecco."
It is extremely important to us to remind people that Prosecco is closely linked to the place where it is made. Together with our partner Ethica Wines, we always underline the fact that La Gioiosa is deeply rooted in the appellation. We try to show that there is a wide diversity in the places where Prosecco is grown and that our Prosecco comes from Valdobbiadene, which is not only the heart of the appellation, but one of the best places that Prosecco can be grown.
As I tell everyone who comes to visit us, "Valdobbiadene [where La Gioiosa makes its wines] is the capital of Prosecco."
Obviously, Venice is the "city of Prosecco" that most people know. But we always remind people that Venice represents the "gateway" to the land of Prosecco. And Valdobbiadene — the heart of the land of Prosecco in Treviso province — is just 50 kilometers away to the northwest of Venice.
Valdobbiadene is where we built our brand. It's also where our winery got its name, La Gioiosa. The Romans used to call this land "La Gioiosa" [meaning "the joyous"] because it was a place where people knew how to live well. And what wine is better than Prosecco for "living well"?