Variety
Corvina 70% – Rondinella 20% – Croatina 10%. Vineyards located in the family-owned, gently sloping vineyard called "Ambrosan", in San Pietro in Cariano, in southwest position.
Tasting Notes
This is the Nicolis standard-bearer. It is full-bodied, elegant and vigorous. Its color is an intense garnet red. On the palate, it is full-bodied, structured, soft, long-lasting and with a "three-dimensional" taste progression. Its complex fragrances suggest dried flowers and fruits, balsamic herbs, cloves, tobacco, cocoaand leather.
Food Pairing
Like the Amarone Classico, the "cru" "Ambrosan" goes well with game, spicy cheese and roast meat. It is an extraordinary "meditation wine". The wine should be opened at least one hour before serving. It should be served in large balloon glasses.
Region
Veneto
Market
Available in: Canada, North America, Asia Pacific
Trade Tools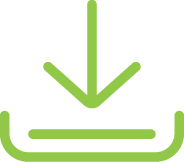 Trade Tools
Awards
3 BICCHIERI
Gambero Rosso|2006
94
TOP 100 LIST 2011
Wine Spectator|2004