Valpolicella DOC Classico
Variety
Corvina 65% – Rondinella 25% – Molinara 10%. Vineyards located on the family property in the pre-hilly Valpolicella Classica zone.
Tasting Notes
Ruby red color of medium intensity, which tends to garnet upon aging. It has a characteristic perfume that is pleasant and delicate, with hints of fruit that grow in the area: cherries, marascas, and plums. The flavor is dry, bodied, slightly bitter, savory, and harmonious.
Food Pairing
It pairs well with everyday meals. Perfect with starters, mixed cold cuts, pizza and, served fresh, even with fatty fish.
Region
Veneto
Market
Available in: Canada, North America, Asia Pacific
Trade Tools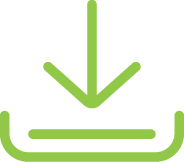 Trade Tools