Blog
Villa Sparina's Gavi DOCG 2018 included in Wine Enthusiast's TOP 100 WINES FOR 2019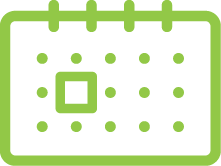 November 19, 2019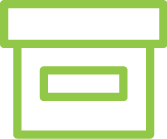 Accolades, Wines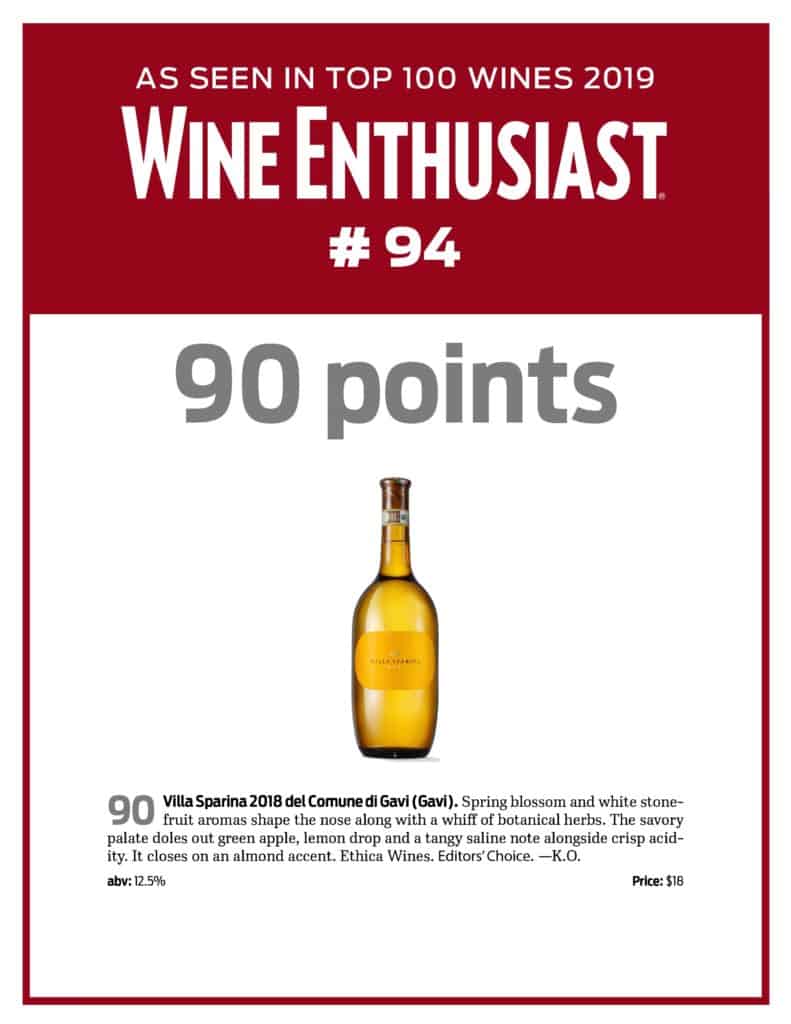 We are very happy to share some great news with you:
Wine Enthusiast recently shared a preview of the TOP 100 WINES FOR 2019 and we are very proud to have Villa Sparina included in this list.
Villa Sparina's Gavi del Comune del Gavi DOCG 2018 has been ranked as #94 with 90 points and Editors' Choice:
"Spring blossom and white stone-fruit aromas shape the nose along with a whiff of botanical herbs. The savory palate doles out green apple, lemon drop and a tangy saline note alongside crisp acid­ity. It closes on an almond accent." – Kerin O'Keefe.
Stefano Moccagatta, owner of Villa Sparina winery, about this achievement: "The Gavi DOCG is the wine that has always coincided with the historic identity of Villa Sparina. A great classic obtained from Cortese grapes, a white wine which expresses tradition and territory with its unique strength and freshness. Lively, fresh and fruity."
This is a huge success, make sure you have some bottles in your stock! 😉
The review will be published on the website in November and you can read it in the Best of Year Issue in December, stay tuned!
For further information, please don't hesitate to reach out to our sales team.