Blog
Women wine writers and industry leaders we admire.
The diverse field of women wine writers and industry leaders today.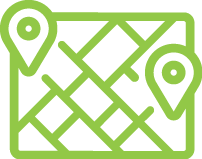 Miami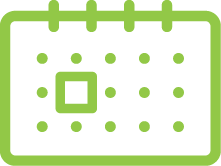 March 24, 2021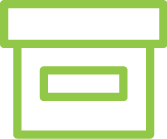 Media
Women wine writers and industry leaders who have reshaped the wine world.
Not only is March the month when International Women's Day takes place, but it's also International Women's Month. For the occasion, we've been highlighting some of our favorite women winemakers from Italy on our social media. And here on the blog, we'd like to take time out to feature some of the women who have reshaped wine-focused media over the last few decades.
The world of wine was populated nearly exclusively by men until the last part of the 20th century. It's hard to believe but it's true. And similarly, the world of wine writing and media was also dominated almost entirely by men until the last few decades of the last century.
But starting in the 1980s and 1990s, a number of women began to break the wine media glass ceiling. Foremost among them was Jancis Robinson, the first woman to become a Master of Wine and the editor of the Oxford Companion to Wine.
Natural wine advocate Alice Feiring became another leading pioneer among women in wine when she published her first book, The Battle for Wine and Love, a blending of personal memoir and classic wine writing — a totally new genre of wine media.
Trailblazer Lettie Teague first broke ground as the wine editor for Food & Wine magazine and then later as a wine writer for the Wall Street Journal. Her column for the paper was the first to be authored by a woman for a leading national daily newspaper (the wine columnists for the New York Times and the Washington Post are both men).
These are just a handful of the women who have had a major impact on wine writing and wine enthusiasm across the world. But there are so many other women whose work deserves our attention.
Deborah Parker Wong (above) is a wine educator and writer based in San Francisco. As a college instructor, judge, and now the editor of the Slow Wine Guide to California and Oregon, she has mentored a generation of aspiring wine writers and sommeliers.
Samantha Dugan is a wine buyer at one of Southern California's most influential wine shops, Wine Country in Long Beach. She began publishing on her highly personal blog more than 10 years ago, before blogging had become trendy. Even though she has abandoned the blog in recent years, her mark on the world of wine media continues through her social media.
We've written about wine writer Lauren Mowery here on the blog before. Her writing for Wine Enthusiast blends culture, wine, and people in ways that were unimaginable just a few decades ago. Her human touch has had lasting impact on the way we write and read about wine.
Based in Houston, Katrina René has documented her journey as a collector and wine expert through her amazing blog the Corkscrew Concierge. In another era (and not so long ago, as hard as it is to believe), women collectors remained virtually invisible in the world of wine media. Hers is a voice that stands apart.
These are just a few of the women whose writing we follow and enjoy immensely. Click here to read about some more of our favorite women wine writers.
Today, there's no doubt in anyone's minds that women's contributions to the world of wine media in recent decades have changed the field for the better. It's incredible to think that they were excluded from the world of oenography even as women writers, from M.F.K. Fisher and Elizabeth David to Ruth Reichl and Melissa Clark, began to revolutionize the world of food writing decades before them.
Happy International Women's Month! There's never been a better time for wine writing in the history of the world!