Variety
100% Arneis. Production zone: Langhe, vineyards in the municipalities of La Morra, Guarene, Govone.
Tasting Notes
Bright straw color; intense bouquet of peach and acacia flowers, chamomile, melon and yellow flowers. Inviting and fresh with a typical note of a slightly bitter finish.
Food Pairing
Splendid accompaniment for antipasti and springtime first courses including omelets with wild herbs, savory pies, vegetable soups, stuffed squash blossoms, freshwater seafood and "vitello tonnato" (veal cutlets with tuna sauce). Excellent as an aperitivo.
Region
Piemonte
Market
Available in: North America, Asia Pacific
Trade Tools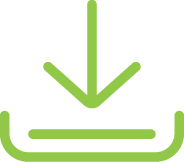 Trade Tools
Wines from Cordero di Montezemolo