Variety
100% Nebbiolo. From a 1 hectare single vineyard in the municipality of La Morra. Situated at the foot of a centenary Lebanese
Cedar tree, on the highest South/West slope of Gattera cru. Old vines at 1000 feet ASL (300 m ASL) and rich and clay soil provide an ideal maturation for an austere and complex Barolo.
Tasting Notes
Intense garnet red color. Warm and mature nose with notes of jam, raspberry, licorice, cherry and camphor. Soft mouth of remarkable structure with fine tannins and persistence.
Food Pairing
An aristocratic wine that finds its ideal match in game, jugged hare, braised beef, chamois, roe deer, wild boar, venison, and pigeon. Superb with dishes garnished with white truffles from Alba, like cardoon flan with fondue and duck ravioli.
Region
Piemonte
Market
Available in: North America, Asia Pacific
Trade Tools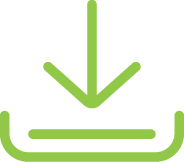 Trade Tools
Awards
91
YEAR'S BEST
Wine & Spirits|2012
90
YEAR'S BEST
Wine Enthusiast|2012
Wines from Cordero di Montezemolo