Variety
100% Green Sauvignon
Farming Practices
Natural
Tasting Notes
It displays a golden yellow color with slight haziness and a dense texture.
Expressive aromas evoke green apple, kiwi, passion fruit, melon, pomelo, jasmine flower, scents of fresh grass, tea tree, basil and butter. White pepper is joined at the end by a note of vanilla.
Exto Gredič is dry, oily in the mouth, soft, and at the same time pleasantly refreshing with a mix of minerality. A wine of intensity and pleasant, lasting persistence in which the perceptions of fruit, herbs and sweet spices are repeated, which only emphasize its elegant character. Exto Gredič is a structured wine that will find lovers with a wide range of drinkers.
Food Pairing
It can be enjoyed as a refreshment, but due to its complexity it is also suitable for fish dishes, poultry and baked fish.
Region
Brda – Slovenia
Market
Available in: North America, Asia Pacific
Trade Tools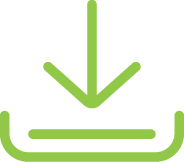 Trade Tools