Variety
100% Pinot Noir
Farming Practices
Natural
Tasting Notes
Brilliant, cherry pink in color, with a slight tinge of copper. It forms long chains of tiny bubbles that bloom elegantly at the top.
Its intense bouquet evokes scents of orange peel, ripe peach, raspberry, currant, red rose, roasted almonds, notes of wild mint, as well as butter and rye bread crust.
Brut Nature with perceivable softness. Alcohol is nicely incorporated and aligns well with an intense refreshing feeling and mineral salinity of the wine. The latter is felt through a pleasant bitterness.
It is a wine of intense perceptions, with emphasized elegance, lasting persistency, and a full body. A balanced wine that enchants in its complexity and liveliness, which will only develop overages.
Food Pairing
It can be drunk on its own, but it will be elegantly accompanied by steak tartare, pasta and risottos, which we have enriched with meat, as well as mushrooms.
Region
Brda – Slovenia
Market
Available in: North America, Asia Pacific
Trade Tools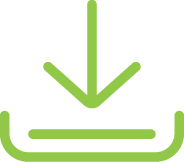 Trade Tools