Variety
100% Chardonnay
Farming Practices
Organic, Biodynamic, Natural, Vegan, Sustainable
Tasting Notes
Brilliant golden yellow color, with abundant, fine, and lingering sparkling bubbles rising towards the top.
The bouquet presents a true Pleiad of intense, fine aromas reminiscent of ripe pineapple, papaya, yellow apple, lemon peel, tangerine, acacia, marzipan, all pleasantly accompanied by a scent of a sweet festive bread.
Zero dosage in the mouth, we notice softness, but at the same time emphasized freshness and fine pearls that gently caress us. Finishing up with an authentic Brda mineral signature. It has an intense and lasting, full-bodied aftertaste with accentuated elegance.
A balanced expression of purism enchants the drinker with its elegance and immediacy.
Food Pairing
Suitable for any occasion, carpaccio, as well as with a variety of pastas with seafood, salmon tartare, as well as gnocchi and risotto.
Region
Brda – Slovenia
Market
Available in: North America, Asia Pacific
Trade Tools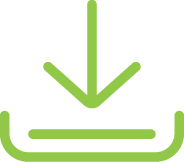 Trade Tools