Variety
100% Pinot Grigio
Farming Practices
Natural
Tasting Notes
A wine with a glowing, coppery – golden yellow color. Crystal clear and dense, as indicated by tears slowly sliding down the wall of the glass Intense and refined scents evoke ripe peach, Kiku apple, pomegranate, red-orange, quince compote, ginger, yellow rose, jasmine flower, hay, thyme, roasted hazelnuts, butter, vanilla, cinnamon and butter dough.
The palate feels oily. It pleasantly fills the mouth, balancing it with freshness and mineral salinity. The taste is intense, elegant and lingering.
It is a balanced wine that rewards the drinker with pleasures that will only intensify with age.
Food Pairing
Soft-fried crab on rice paddles and complex plates, which consist of several elements that would balance and refresh the dish.
Region
Brda – Slovenia
Market
Available in: North America, Asia Pacific
Trade Tools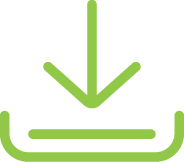 Trade Tools